If you're a nonprofit organization, your website has a donate page. But, how well does it work? Is the form easy to use? Do you get a lot of donations through your website? If so, you're a rock star! If not, let's take a look at some important elements that can increase engagement with your donate page.


Just like with any other transaction on the web, the fewer clicks, the better. An embedded donation form like the one we created for the Catholic Community Foundation's website is always best.

Our simple donate form for the Cleveland Zoological Society allows users to quickly select the donation amount and frequency.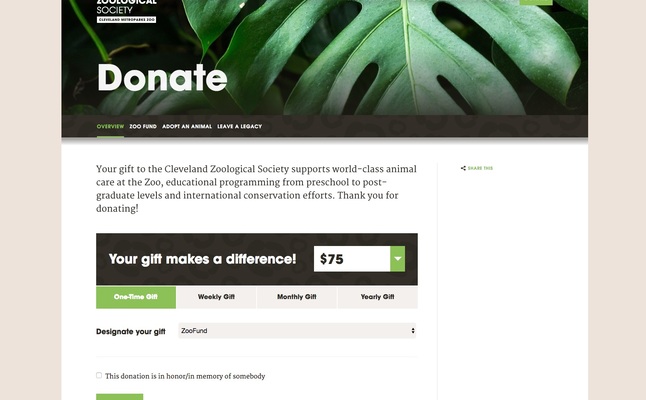 Our website for ACCESS features suggested donation amounts and explains who will benefit from donation.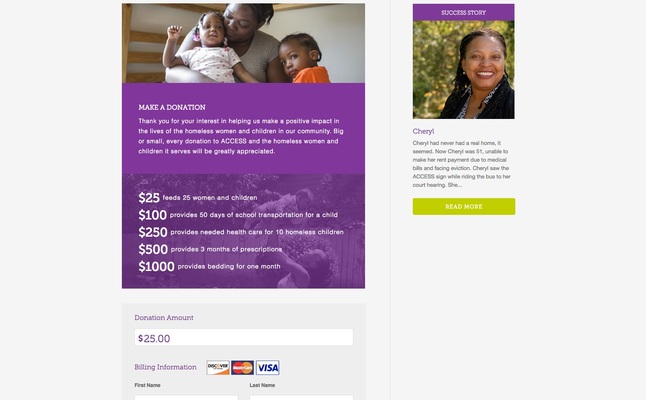 ---
Contact us to learn how we can help you increase your online donations.