A common question that comes our way is, "What is the best time to send an email?" There isn't a one-size-fits-all answer to this question. Email engagement depends on many different factors such as segmentation, messaging, and topic – all in addition to when you send it.

---
There are many studies out there that have gathered data on the subject and most of them provide wildly different findings. For example, data from Omnisend recently found that 4pm on Wednesdays is the best time.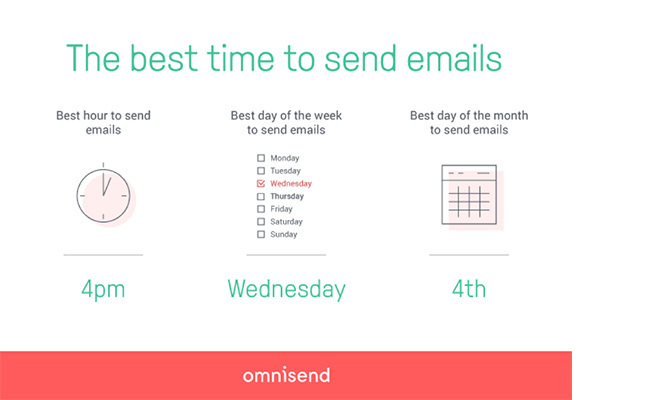 While MailChimp saw a peak inengagement at 10am across the board.
Meanwhile, Dan Zarrella shows that weekends are the optimal time to send.
What should we do with all of this disparate data? Ultimately, it reminds us that we need to turn to our own data for guidance. Review your most recent emails and notice if a certain segment has a higher open rate at a particular time.
If you usually send at the same time, A/B testing is a great place to test whether tweaking your content boosts open rates and engagement.